Self-guided and instructor-led
Augmented Reality Training Platform
AUGMENTOR® is an easy to AR training platform designed for fleet maintenance and repair. Enhance your traditional maintenance processes and begin to Replicate Your Experts™ today!.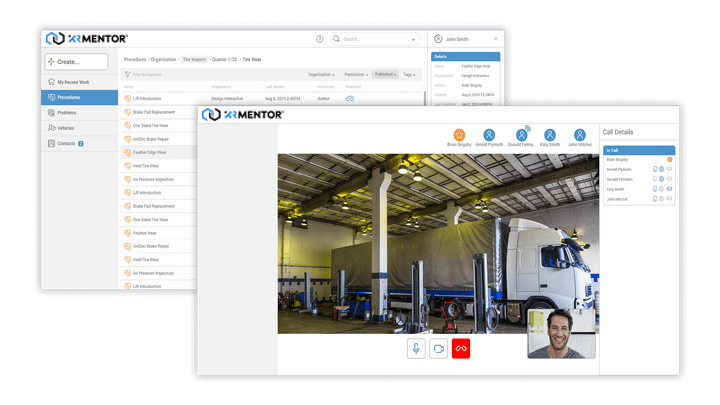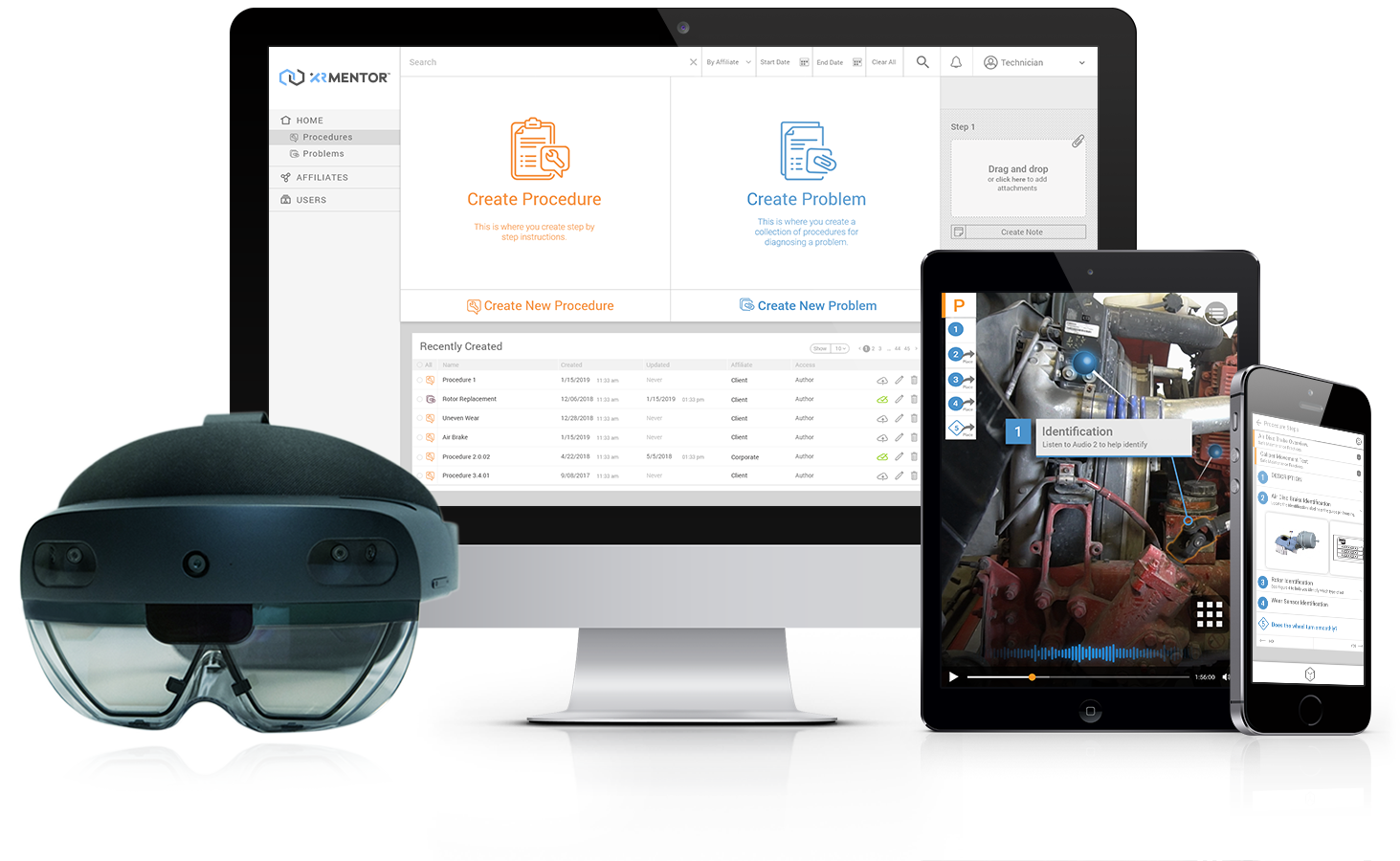 FAQ's
Frequently Asked Questions
01

What is augmented reality?
Augmented reality is a technology that displays computer-generated images on a user's view of the real world, thus providing an augmented, composite view.
02

How does AUGMENTOR® work?
Using augmented reality, AUGMENTOR®  places content exactly where it would appear in the real world. This allows technicians to quickly identify and diagnose what they are working on
03

What device is AUGMENTOR® available on?
• HoloLens 1 & 2
• iOS Mobile Devices
• Android Mobile Devices
04

How can I get started?
With just your mobile device your experts can author maintenance and training content that can be instantly shared across the enterprise! Contact us today to get started!