XRMentor™ Matt Johnston will be speaking on how augmented reality can be used to improve maintenance operations for transportation fleets at the 2018 Annual Transportation Conference in Atlanta, GA.
The talk will include a review of the current state of the art in stand-alone and enterprise uses of augmented reality and an analysis of the value of augmented versus virtual reality. Matt will discuss the value of different features found in existing off the shelf products such as remote
collaboration, otherwise known as "see what I see" applications. Also included in the discussion will be DI's XRMentor™ product, a purpose-built augmented reality application that supports both stand alone and enterprise wide diagnostics and repair for the transportation industry.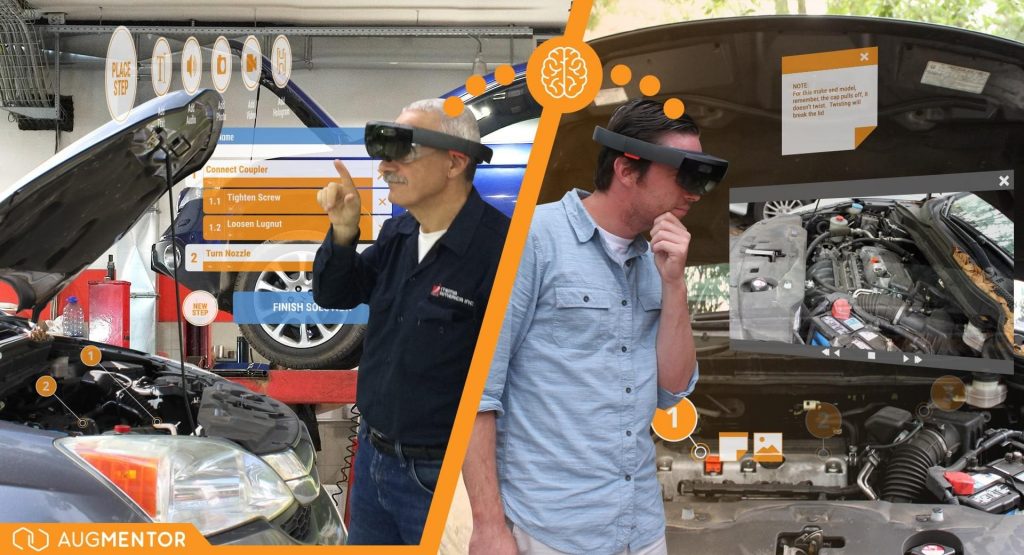 If you are responsible to authoring and disseminating standard operating procedures, training, or rapidly addressing asset utilization issues related to tractor and trailer maintenance, this talk is for you. DI's XRMentor™ will also be available for hands on demonstration at booth 1543.
Join Matt at the Annual Transportation Conference event and learn how Augmented Reality can improve your operations and get a hands-on demonstration of XRMentor™!

Who: Design Interactive, Matt Johnston
What: 2018 Annual Meeting & Transportation Technology Exhibition
When: March 5 – 8, 2018
Where: Georgia World Congress Center, Atlanta, GA
What you will hear/learn:
What is the state of the art in augmented and virtual reality?
What is the value of features available in off the shelf technology?
How can AR support troubleshooting and training?
Can I leverage remote collaboration software?
For more information on XRMentor™ or DI's virtual, augmented and mixed reality training solutions, contact Matt Johnston at Matthew@designinteractive.net
Updated May 2020