Transform Your Training Process
Learn how we bring value to different segments of your industry
From hardware to content creation
See why these top companies are partnering with XRMentor™
From small business to enterprise
See why these top companies have decided to enhance their training process with augmented reality.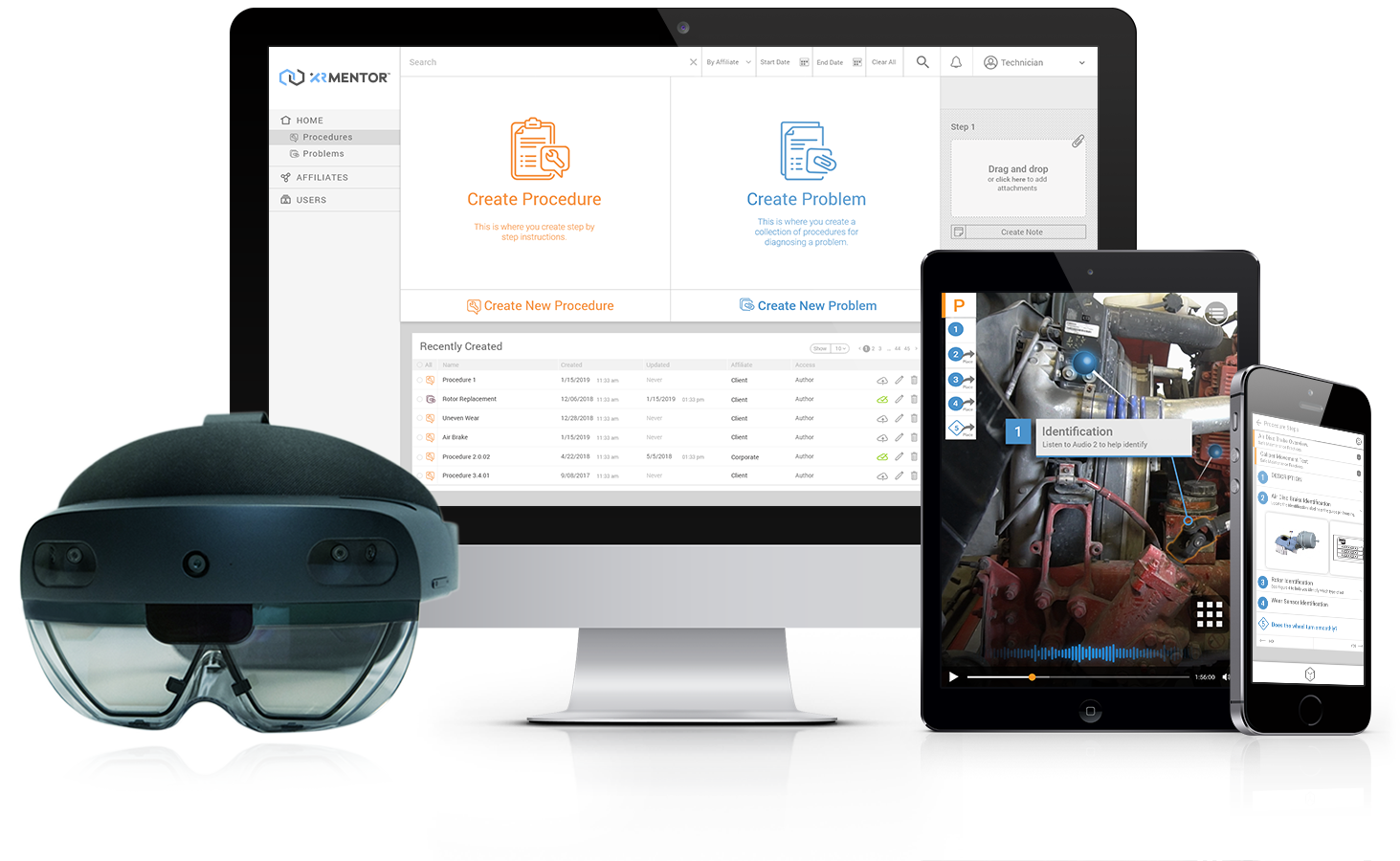 Reduce training cost with XRMentor™
Remote Video Collaboration
Provide your instructors with the ability to call technicians from the XRMentor™ web portal while viewing the technicians procedures simultaneously.
Virtual Training
Empower your workforce with instructor-led and self-guided augmented reality training.
ClassroomXR™
Instructors can host 1:1 video sessions with technicians to help them work through challenging training procedures.
Get started today with XRMentor
™
Explore solutions specific to your team
Experience interactive remote training
Learn how different industries use XRMentor™