Transform Your Training Process
Learn how we bring value to different segments of your industry
See One
Instructors can utilize augmented reality training software to create and schedule  training to your remote workforce.
Do One
Once training is complete, technicians can download the live stream along with the training documents for life long learning. 
Teach One
Instructors can host 1:1 video sessions with technicians to help them work through challenging training procedures.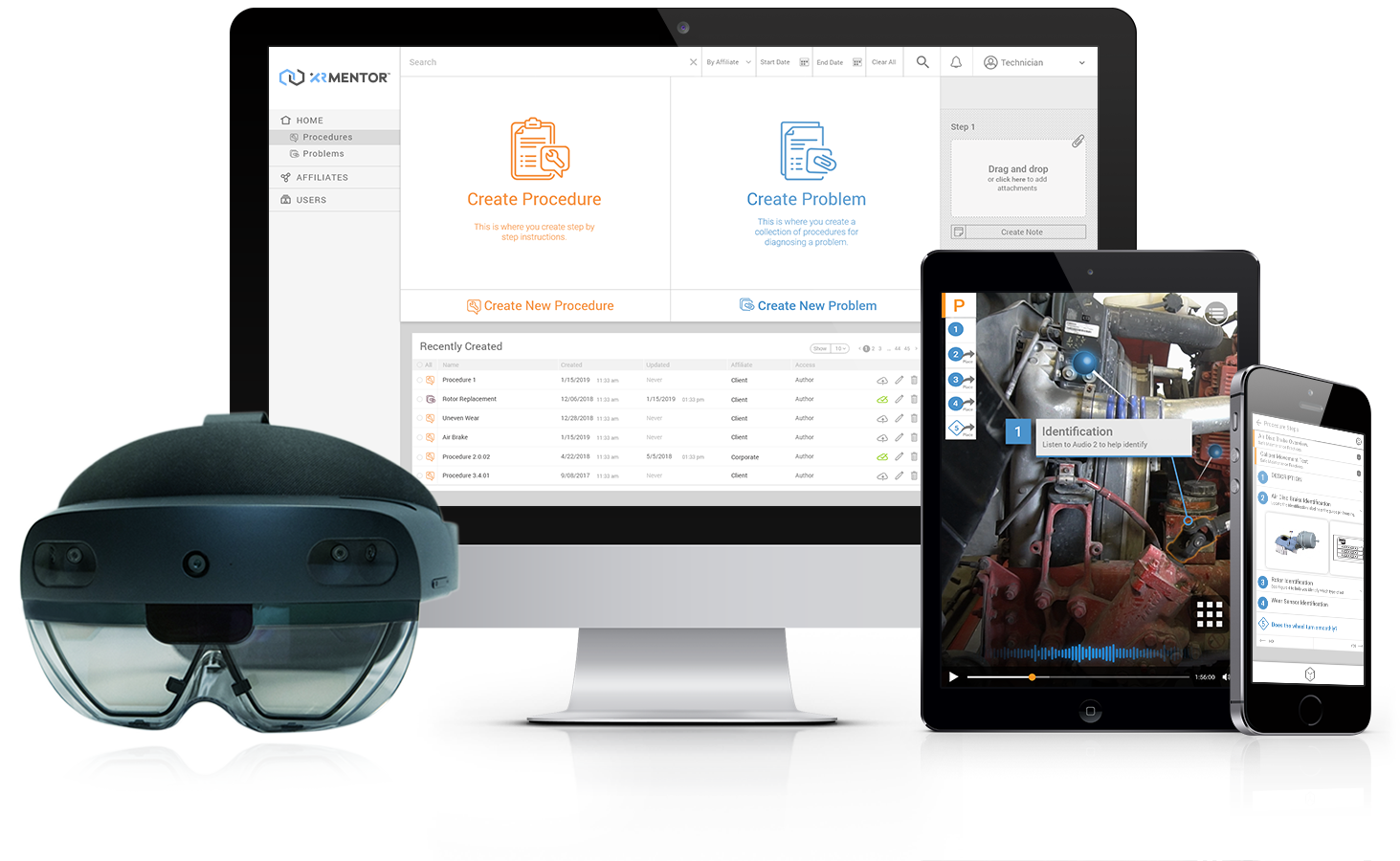 Get started today with XRMentor
™
Explore solutions specific to your team
Experience interactive remote training
Learn how different industries use XRMentor™