Stay connected and productive
Top 100 Fleet utilizes augmented reality training software to distribute training procedures to their remote workforce.
Increase trainee confidence
Enterprises have seen a  90% increase in technicians skills and confidence with AR training software.
Better than traditional training
90% of technicians report they prefer using ClassroomXR™ to traditional video conferencing solutions for training.
See One
Instructors can utilize augmented reality training software to create and schedule  training to your remote workforce.
Do One
Once training is complete, technicians can download the live stream along with the training documents for life long learning. 
Teach One
Instructors can host 1:1 video sessions with technicians to help them work through challenging training procedures.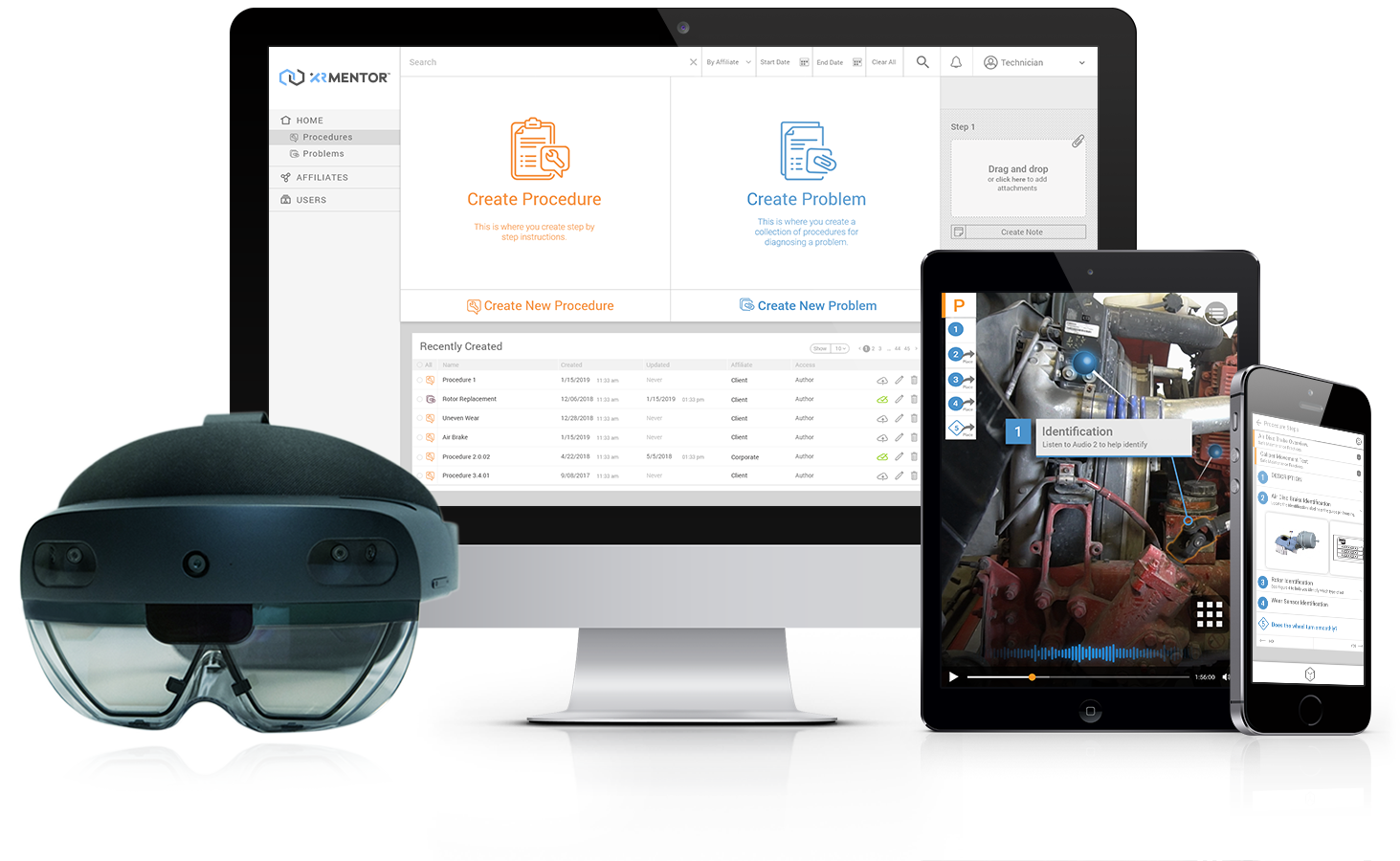 Get started today with XRMentor
™
Explore solutions specific to your team
Experience interactive remote training
Learn how different industries use XRMentor™