Trying to navigate through the worlds new normal of remote work, social distancing and distance learning can be tricky. With millions of people finding themselves in new work environments due to the COVID-19 pandemic, being able to stay up to date and connected is now more important than ever.
With the rest of the world temporarily on pause, the trucking industry has seen more demand than ever to transport the supplies needed to help meet the needs of grocery stores, gas stations and hospitals. Companies across the country are starting to look to digital collaborative efforts to help fill in the gaps that social distancing has created.
Trucking an Essential Service
Venture to any local grocery store and you'll find one way directional aisles, limit 1 quantity signage and of course no toilet paper! As people flock to stores to stock up on their essentials, the trucking industry has been a pillar in helping to transport and provide the supplies for grocery stores, gas stations and medical facilities. Deemed as an essential service, enterprises have to remain operational to help meet the demands of supply needs for their communities.
Some shops have resorted to having fewer technicians on the floor or routing shifts to help slow the spread of COVID-19 within the shop. Implementing an augmented reality training solution can help to ensure that your offering a safe work environment, while maintaining communication and keeping repair cost and time low.
Stay Connected and Productive
Remote Collaboration Video Calling provides technicians with the ability while working on a truck to contact other technicians and simultaneously see the procedures they need to execute in real time. This capability is important now more than ever as it allow for anyone within industry to remain connected to their techs while maintaining social distancing practices.  With  XRMentor™, this capability helps to speed up the techs ability to solve a problem or complete a repair correctly.  This technology can help reduce down time and get trucks back on the road helping communities faster and safer.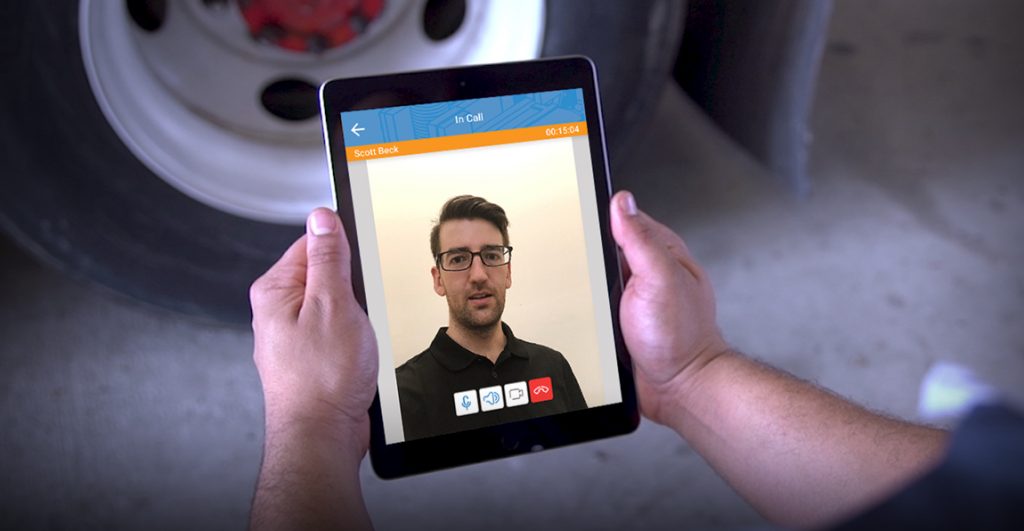 The Road Ahead
In the coming weeks and months the United States will begin to reopen its doors. The fact of the matter is, the manner in which people interact, work and train has been altered permanently. How is your organization prepared to stay connected, productive and healthy?
---
For more information on how remote collaboration can help improve your maintenance and training process, contact Matt Johnston.