Remote, instructor-led training has become increasingly popular in recent years, particularly during and post-COVID shutdowns. According to a report by Grand View Research, the augmented reality (AR) market is expected to reach 160.2 billion by 2025, growing at a compound annual growth rate (CAGR) of 41.7% from 2022 to 2025. The report cites increasing demand for AR in various industries such as gaming, healthcare, and retail as a major driver for the market growth. ClassroomXR™ is a remote, instructor-led training solution that is enhanced by augmented reality and therefore it provides the benefits of AR training to remote and hybrid work spaces.
ClassroomXR™ is designed to enhance existing training solutions and be a compliment to hands-on training. Certainly hands-on training is important, particularly when executing fine and gross motor tasks where subjective "feel" might be important. However, there are many cases where a remote solution is just as effective and can save significant time and money. In addition, ClassroomXR™ enables instructors to deliver a first person perspective using the Microsoft HoloLens, which can change views to a 3rd person perspective through webcams, share their screen and of course show augmented reality content.
What is AR training content?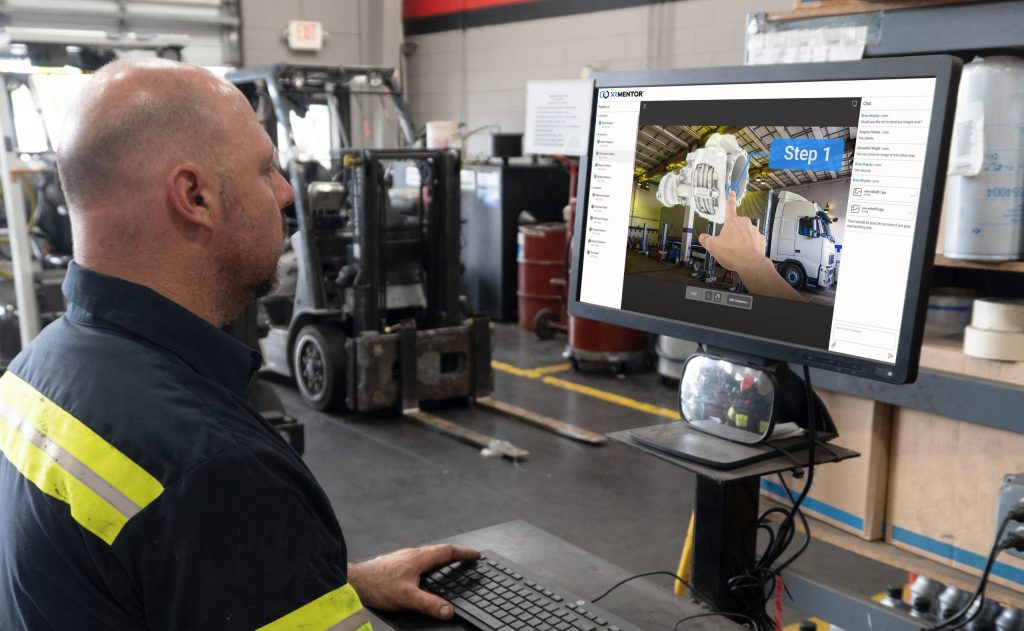 The content itself can range from pictures to pdfs to animated 3D models. The augmented reality content is presented heads up and hands free so an instructor can reference effective training material at any point during instruction without any disruption to the lesson. The content is right where they need it, when they need it. And regardless of what position the instruction may be in, whether that is on their back under equipment, over high above on a catwalk, the trainees can see everything the instructor sees, and more.
To summarize, there are six main benefits of ClassroomXR™ instructor-led training:
1. Maximize convenience
One of the biggest advantages is that it can be done from anywhere, as long as you have a stable internet connection. This means that learners can participate in training sessions from the comfort of their own facilities, without having to worry about the time and expense of traveling to a physical training location. 
2. Improve flexibility
Another benefit is that it can be scheduled at a time that is convenient for both the instructor and the learners. This allows learners to fit training into their busy schedules, rather than having to take time off from productive work or rearrange their personal lives to attend in-person training.
3. Drive cost- effectiveness
Remote, instructor-led training can be significantly less expensive than traditional in-person training, as it eliminates the need to pay for travel, lodging, and other expenses associated with attending training in person. Additionally, remote training eliminates the need for a physical location, and it can be done on a global scale, as long as the participants have access to the internet.
4. Improve trainee perspective
Instructors can provide first person hands on demonstrations, switch to third person on their screen so every student, no matter how large the class is able to see exactly what the instructor needs them to see.
5. Increased Effectiveness
Augmented reality content allows better, realistic examples of cases to be presented to learners than traditional live training which is limited to the equipment that is present at the point in time.
6. Reduce material costs:
Augmented reality content can be reused whereas training aids or real equipment degrades over time and it is easy to change content with ClassroomXR™, where training aids can become a sunk cost.
Overall, ClassroomXR™ offers a number of benefits over traditional in-person training, enhancing existing remote training programs including convenience, flexibility, and cost-effectiveness. It is an excellent option for organizations that want to provide training to their employees or customers, without incurring the expenses associated with in-person training.