In this DI blog post, Director of Consumer Experiences Matthew Johnston dives into what considerations enterprises should make when selecting an AR or VR solution.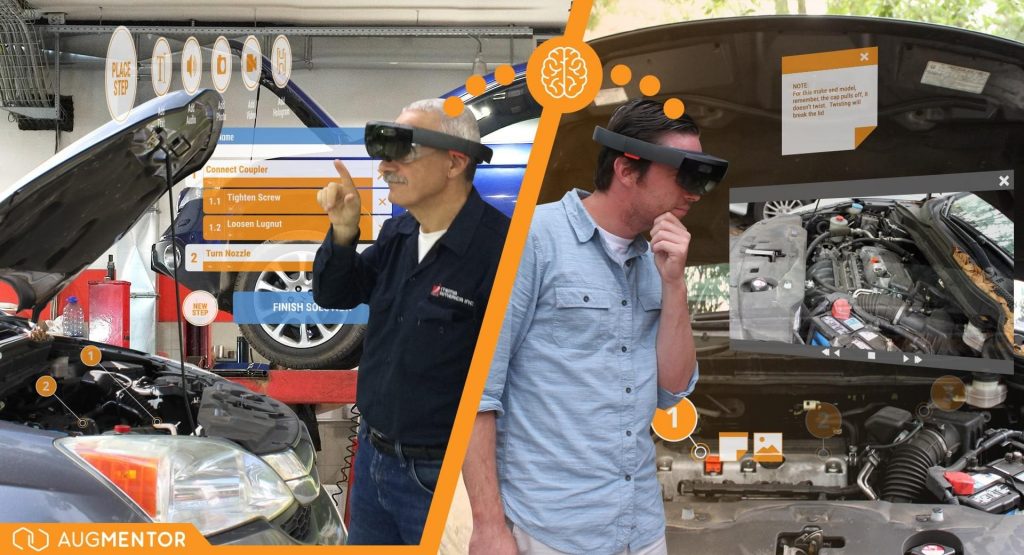 The market outlook for Augmented and Virtual Reality is impressive. Price Waterhouse Cooper forecasts the augmented reality (AR) market to reach $83B and the virtual reality (VR) market to near $25B by 2021, with the technologies combining to cross $600B by 2025. This makes 2018 and 2019 critical to the growth of these technologies.
This also means that many organizations are beginning to explore how AR and VR can support their operations. The most common use cases currently are remote field maintenance assistance, procedural guidance in production settings and training.
However, this rapid growth also means that those unfamiliar with the technology are being task with investigating its value, purchasing solutions to evaluate the efficacy of their application to specific use cases or create a strategy for a digital transformation.
This can be overwhelming and DI is here to assist, providing a unique ability to develop solutions based on a foundation of human factors and ergonomics principles. Our software development team is supported by experts in human performance, perception, user experience design and training which enables our solutions to meet the needs of your user.
Do you know how a static 2D heads up display may impact the situational awareness and ultimately the safety of your employees? If not, we are here to help. We can help you create that proof of concept, evaluate the safety and comfort of the experience or assist in planning your digital transformation. The following topics are areas where DI can leverage our expertise to ensure you make the right choices in adopting AR and VR technologies.
1.) Choosing the Right Headset for your Application
It is all about optimal performance and experience. We evaluate your use case, environment and intended user population, then align those characteristics with the available headsets. Our team can objectively predict the headset that will permit optimal performance.
2.) Experts in Simulation and Cybersickness
Our team has decades of experience understanding how humans respond and perform in VR and AR environments. Our research, design guidelines and application of biometrics have improved the comfort and safety of amusement rides and training simulations for leading entertainment companies, manufacturers and defense contractors.
3.) Design and Build a Headset for Optimal Performance
Are you interested in developing a head mounted display for a specific application? Are you considering the appropriate environmental, task and user population characteristics? DI can develop system requirements for you and iteratively evaluate your hardware designs for your target use case. Get it right the first time.
4.) Understand the Value of AR for your Application
DI is offering a low cost pilot program for our XRMentor™ software. XRMentor™ is an augmented reality troubleshooting application that guides users through diagnosis and repair and has applications in operations and training. The pilot program provides you the opportunity to explore the value of AR and XRMentor™ over a 3 month period with no long term commitment necessary.
5.) Custom AR and VR Development
DI develops custom augmented and virtual reality applications including medical training, industrial operations or collaborative, immersive solutions for the military. No matter the industry or application, DI can develop a solution.
6.) The Human Factors Approach
DI was founded as a human factors company and everything we design and develop for our customers is built on a foundation of user, environment and task characteristics. For example, if you are an industrial firm and concerned about safety, we understand how to design solutions that optimize situational awareness and cognitive workload. This approach means less errors, optimal efficiency, and greater user satisfaction.
7.) Choosing or building an effective training solution
Many AR firms promote their software as a training solution. However, these are often solutions designed for procedure walkthroughs in production environments re-branded for training. If you can't set an objective or perform knowledge checks and if the firm has no experience in designing content for different levels of mastery, their software probably won't train effectively. DI has decades of experience in developing training solutions that accelerate a new hire to competency and have experts in –e-learning on hand, fluent in the foundation theories of learning that speak your language.
Design Interactive is founded on the principles of human factors and no other firm can approach our understanding of how the characteristics of your user population, environment and tasks impact performance and safety. Unlike the start-up firms you may encounter, nobody has the breadth of experience and expertise bridging training and operations like DI.
If you are exploring AR or VR, interested in trying a solution on a limited basis or are looking to develop a custom application, we can help.
For more information on DI's products and services contact Matt Johnston at matthew.johnston@designinteractive.net.
Design Interactive has been optimizing human performance at ludicrous speed since 1998. We develop innovative, engaging augmented and virtual reality training solutions.