Improve Your Training with AR and VR Technology
Training in a Virtual Environment
Virtual Reality (VR) and Augmented Reality (AR) are finally here! You may have heard that refrain before. In the 1990s the hype was so high that a VR device was on a US postage stamp. In the early 2000s Google Glass promised to revolutionize industry and the consumer world by overlaying information about everything from real estate to the weather all around you, heads up and hands free. But the technology was expensive, development was even more expensive, and few had the skills needed to deliver training scenarios to a workforce, let alone enterprise level software for maintenance departments supporting even the smallest waste management firms.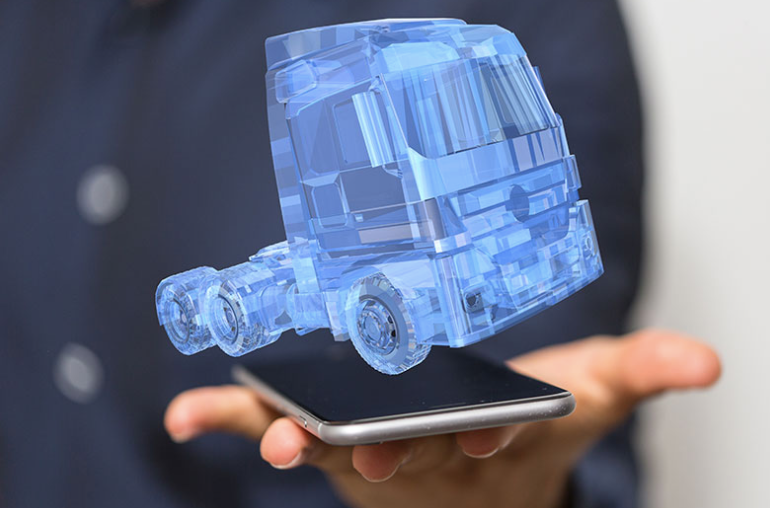 The state of things has changed.
No longer do you have to imagine the possibility of delivering immersive virtual inspection or repair training solutions to hundreds of technicians. Off the shelf software is now available for enterprises to; create their own training modules, deliver standard procedures to their workforce, on board new hires, and address product campaigns at a click of a button. How is this possible? The largest firms in the world, and in particular computer and consumer devices firms now have this technology on their roadmap. These firms are ready to provide support technology and empowering businesses to build software that helps solves some of industries pressing problems. Companies like, Apple, Google, Microsoft ,Facebook and Lenovo are all investing heavily.
Enterprises now more than ever can augment their existing maintenance and training processes all while increasing compliance to procedures, first time fix rates and speeding up the time of repair. But, as a novice how can you get started? There is a lot of information to sift through and here we will provide an introduction. First, we will start by explaining the differences between VR and AR, then give an overview of some devices to help spur you to do a bit of research and give you cost considerations.
What's the Difference between AR and VR
Virtual Reality (VR)
Virtual Reality (VR) completely replaces the real world once you put on the headset. You are digitally transported to another place and you no longer can see the real world or equipment around you. The latest versions of these VR devices now have cameras that can track your hands which is a huge improvement over using a controller in one hand. And as exhilarating as this maybe it means you can't be hands on. VR allows you to replicate the real world, the equipment and tools you work with but it does immerse you fully and cuts you off from the real world. Be aware that some users complain about feeling sick after using VR devices. Additionally, long use of the device can degrade coordination and balance. VR is recommended for shorter use, which makes it a good candidate for 20-30 minute training sessions.
Augmented Reality (AR)
Augmented Reality (AR) overlays digital content on top of your view of the real-world environment. For example, looking through smart glasses, a smartphones or tablets you could view a wiring diagram schematic or a table showing tire pressure ranges. Which technicians can reference during a repair or inspection. In contrast to VR, AR does not compromise a technician's ability to see the equipment and is perfect to supplement hands on training or procedure execution.
What Type of Devices Can I Use?
We have been promised quality, safe VR for decades. Earlier this decade Oculus released the Rift with high quality graphics at a reasonable price point. Now, there are offerings from Facebook including the Oculus Rift, Quest and Go with competition including the HTC Vive, and Lenovo's newly announced mirage. Remember, VR is immersive, so the best use for this technology in a designated area, training for specific skills or knowledge. Unlike, AR, these devices are not safe to use on the maintenance floor and since immersive, you cannot use while performing actual repair or performing on actual equipment.
Microsoft leads the way in mixed and augmented reality with their second-generation HoloLens. Magic Leap is another option. A startup out of China called NREAL shows great promise at a lower price point than the two above and watch out for Lenovo again who are now shipping their A6 mixed reality headset to complete with Microsoft, complete with a SaaS platform and cloud services to boot. These devices overlay information on the real world. So, you can provide a step by step procedure on the actual equipment, show a video of how to inspect an brake with the wheel on as the technician stands right beside the brake, or even provide examples of tire wear using 3D holograms when performing a tire inspection.
Augmented reality is also available on mobile phones and tablets. Apple and Google Android devices are equipped with augmented reality capabilities that are rapidly expanding with off the shelf applications ready to use. If your firm already uses such mobile devices, the onboarding costs can very reasonable. You can make AR content available to everyone potentially using the devices they already have. As you look into this technology, the type of device is one consideration. Another is the resources required to create content. You might be pleasantly surprised that you already have the skills set in house that you need to get started, particularly with AR.
Can I create my own content?
Yes, you can! However, with virtual reality content creation is usually developed within gaming engines like Unreal and Unity. VR systems require the use of software developers or similarly skilled individuals to help create the content for you. Platforms for ease of authoring content are becoming more available and worth exploring, but there has been more progress made in AR on the content creation side, reducing the needed skill set.
AR platforms like XRMentor™ are off the shelf and ready for you to create your own job aids and training programs without any help from a software developer.  It takes a bit of training to learn any new software, but creating an augmented reality procedure can be as easy as crafting an email and instantly you have the assistance of e-learning developers and a multimedia team with all the skills required to get started.
What's the Cost?
Depending on which type of technology you choose cost can vary drastically. The virtual reality headsets mentioned previously can be as low as $199 (Oculus Go) and reach $10,000 or more for high end, high resolution devices like that provided by Varjo. The development costs depend on whether you are interested in 360-degree videos or fully interactive simulations, you are best suited to obtain quotes for those because the range can vary widely. Keep in mind though, that you'll likely have the same needs as a technical school or competitor and can pool resources to get that custom VR solution.
Augmented reality can be used on existing mobile devices so the hardware cost to get started can be negligible, but head mounted displays can range from under $1000 to $3500 for the industry leading HoloLens. But remember, this software can run on mobile devices, so any investment in head mounted displays can be minimal. That said, the software is where the benefit is with AR. Off the shelf software with licenses that permit you to create and share your own content, eliminating the need for recurring custom development costs by comparison, are readily available and might run you an annual fee based on your firm's size.
Regardless of the path you choose, the firms that create this content look at you, or at least should, as a partner. No one understands your business like you do. Look for firms willing to treat you like a collaborative partner, so your needs are met. Unfortunately, there is no golden parachute with the perfect software ready to drop out of the sky. Commit to solving a problem, and work as partners.
In Conclusion
This is the best approach. option for maintenance and repair. However, with a virtual reality option technician are fully immersed into the digital world and while they get effective repeatable training on digital content it can be expensive to develop, and the technician cannot use what they learn in line with performing on real equipment.
AR provides enterprises the ability to implement the software on various devices, mobile or head mounted, letting you use devices you might already have. It also can be used for training or as a job aid in real time, providing a high return on investment. So which technology do you think works best for your enterprise?
---
Featured in Waste Advantage Magazine!